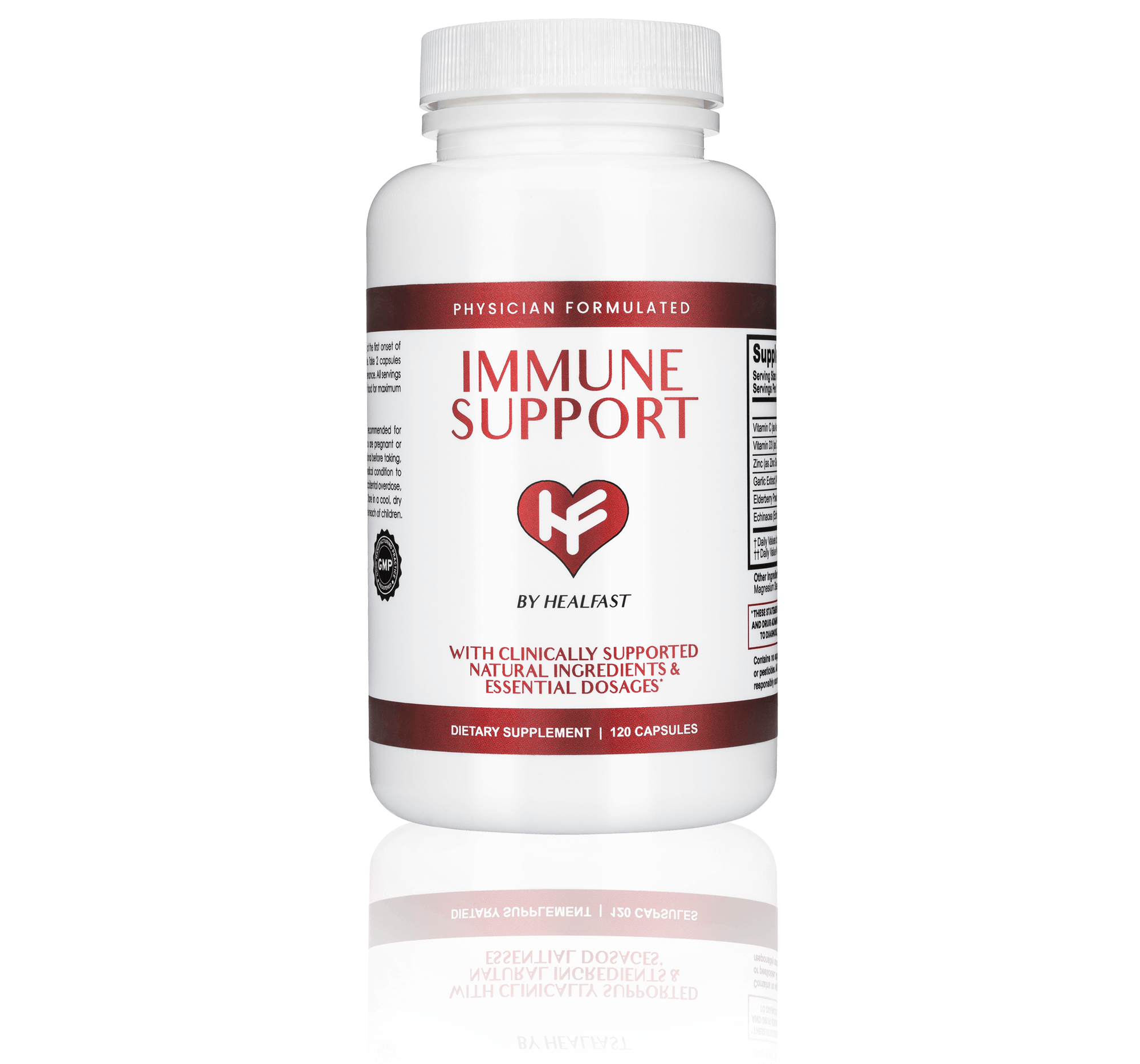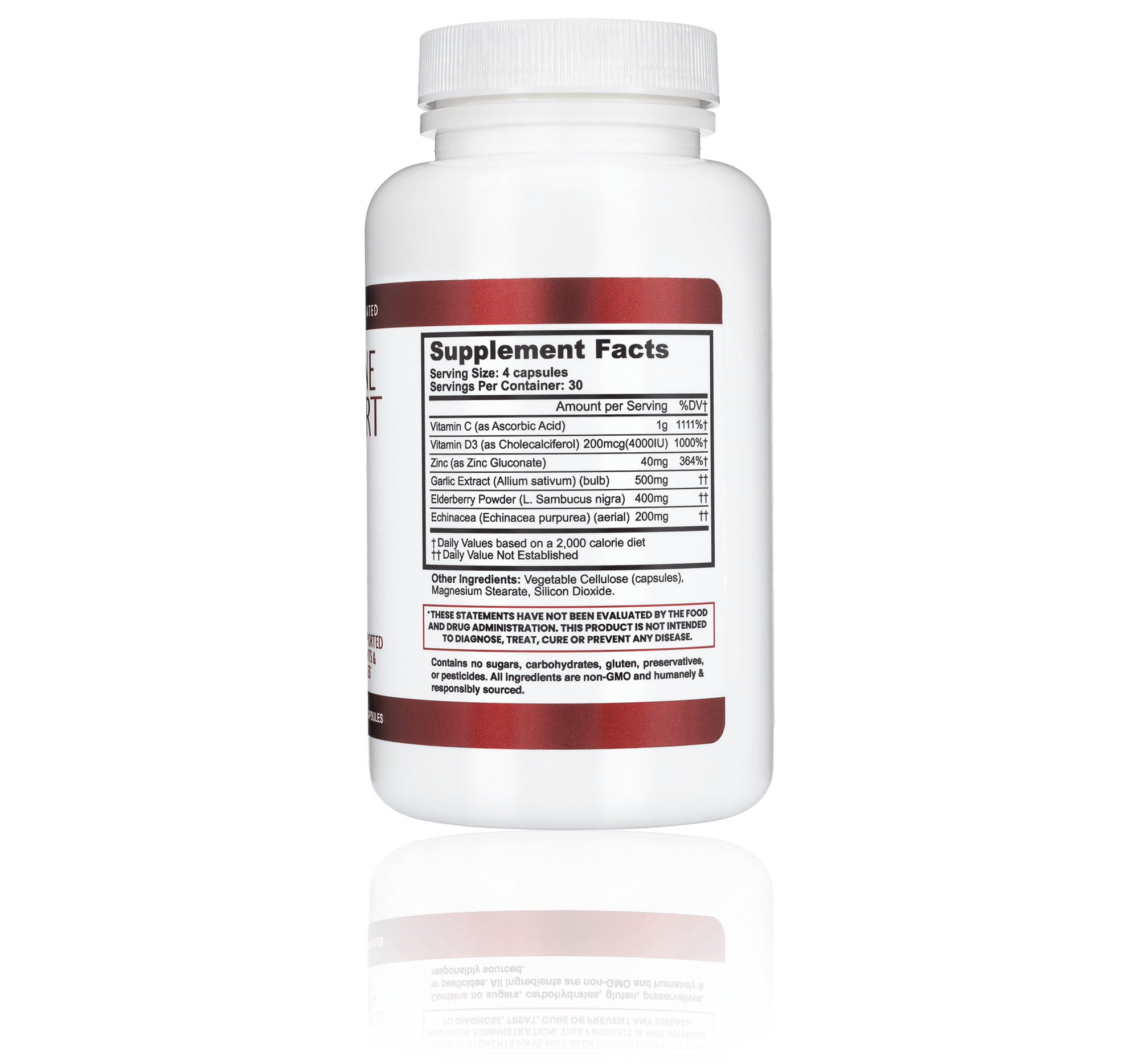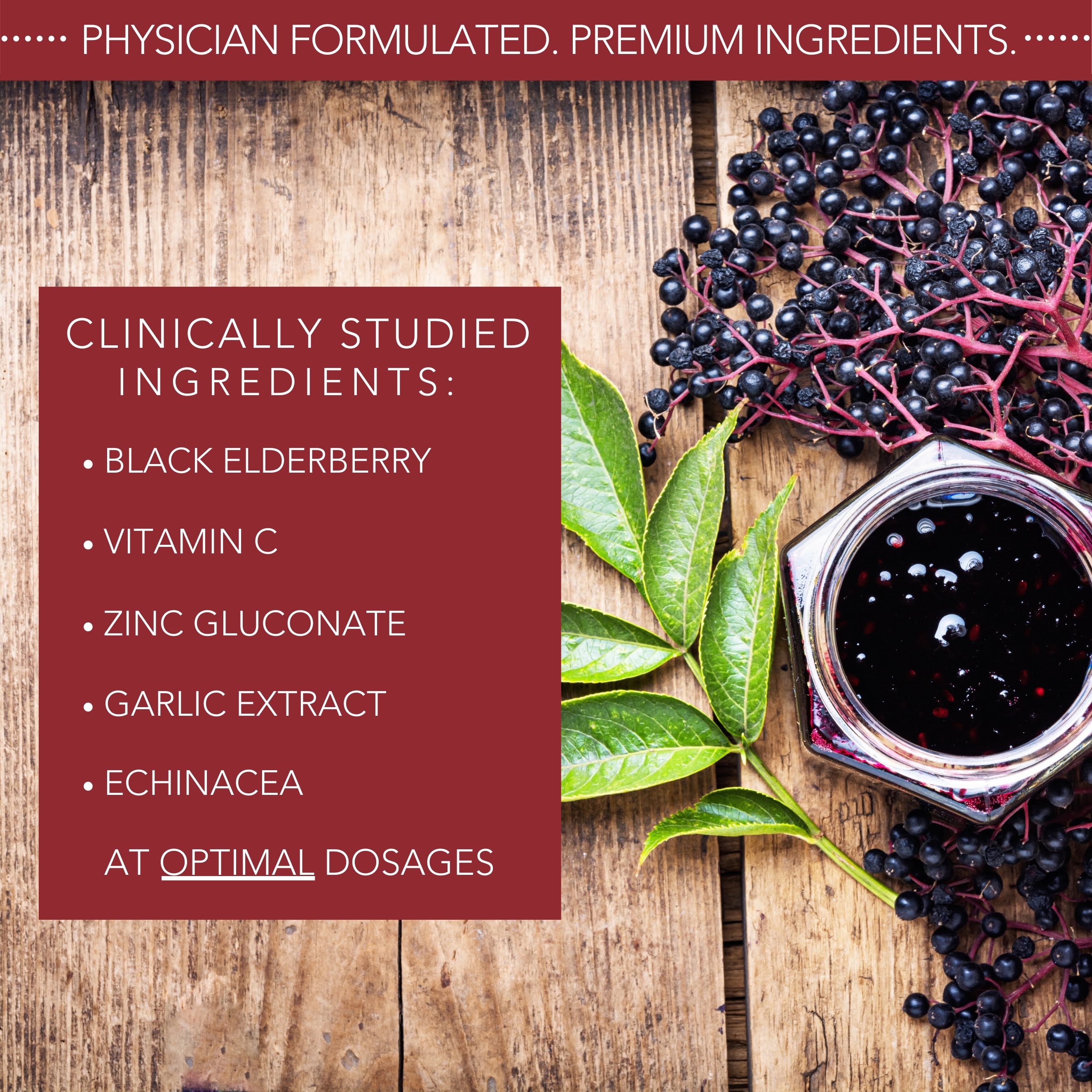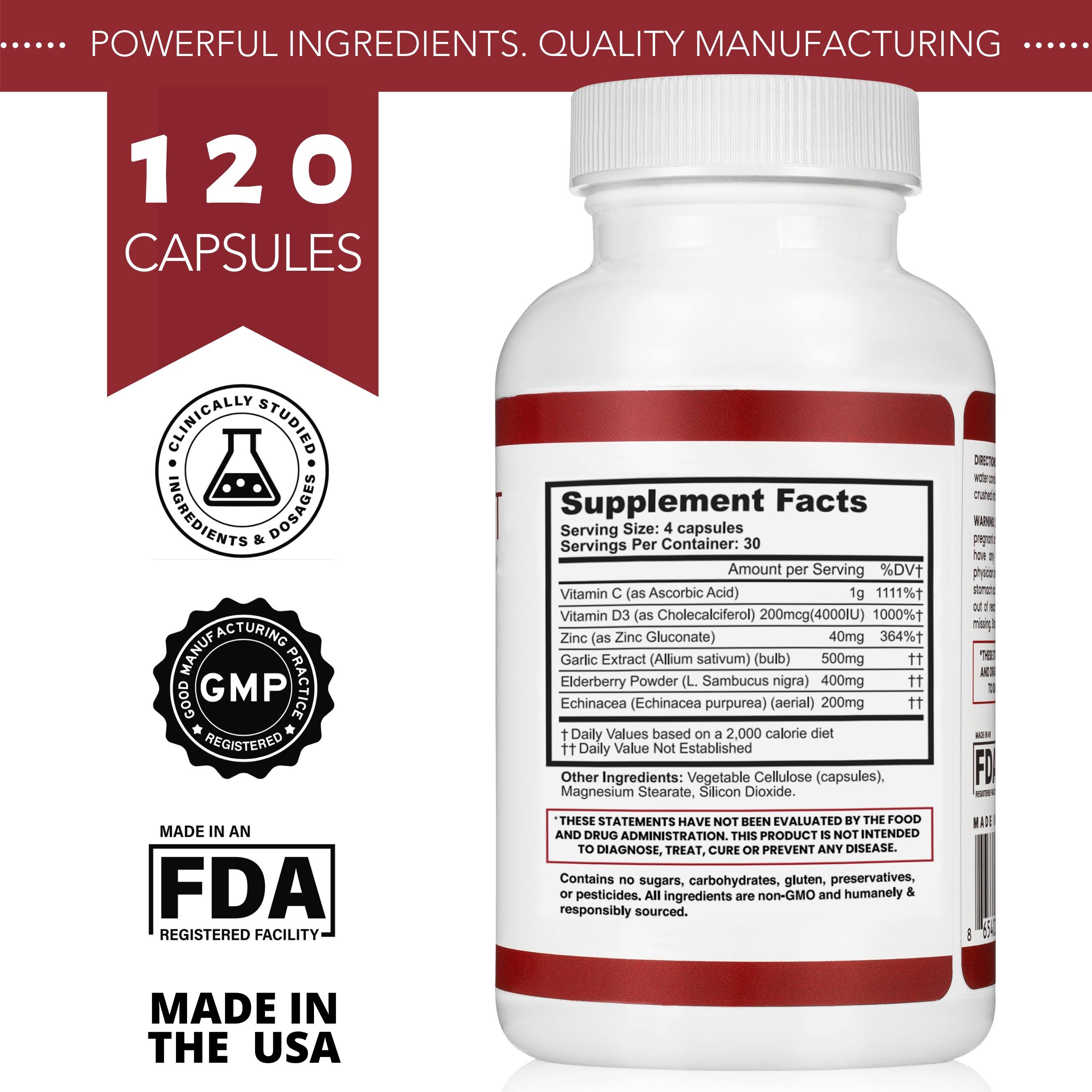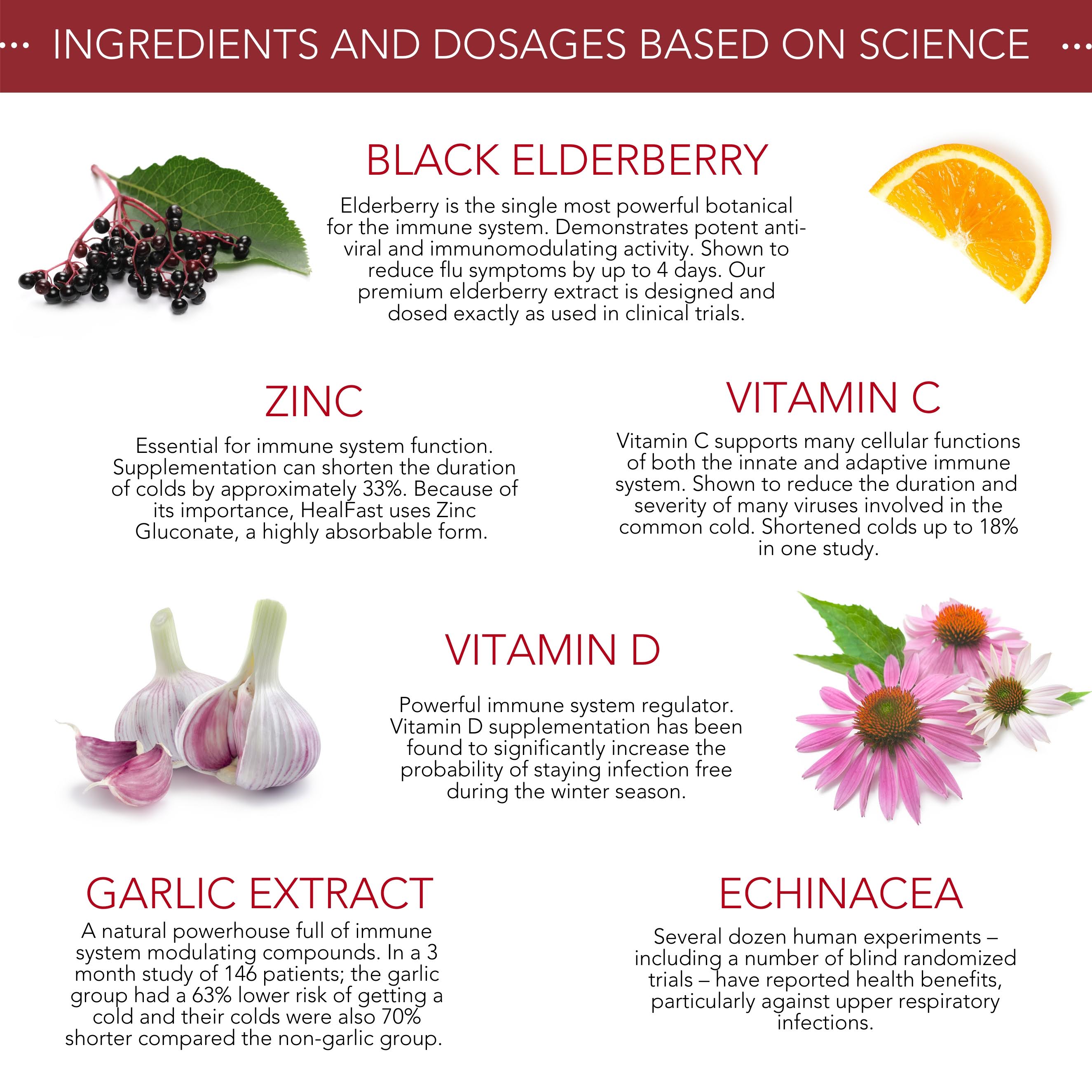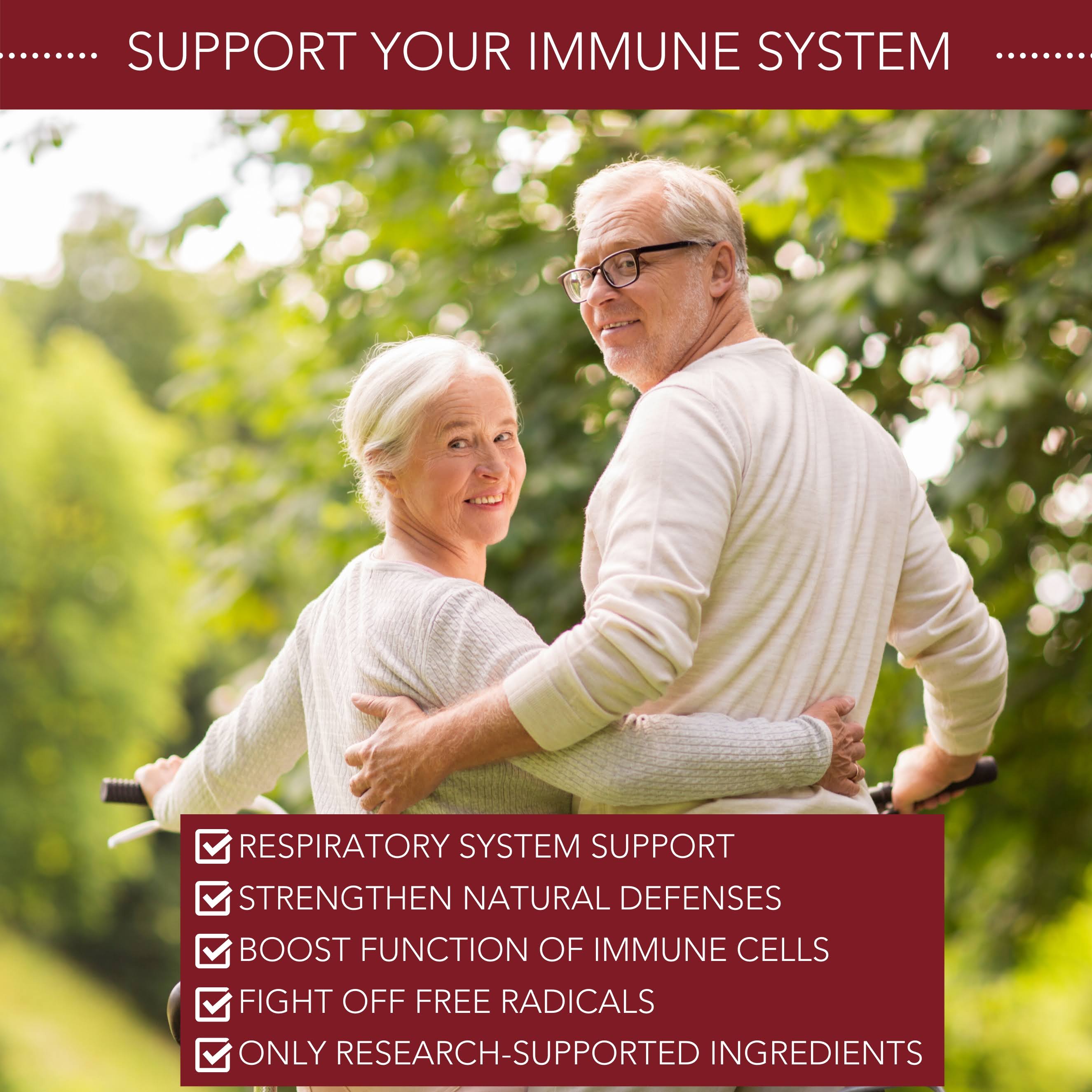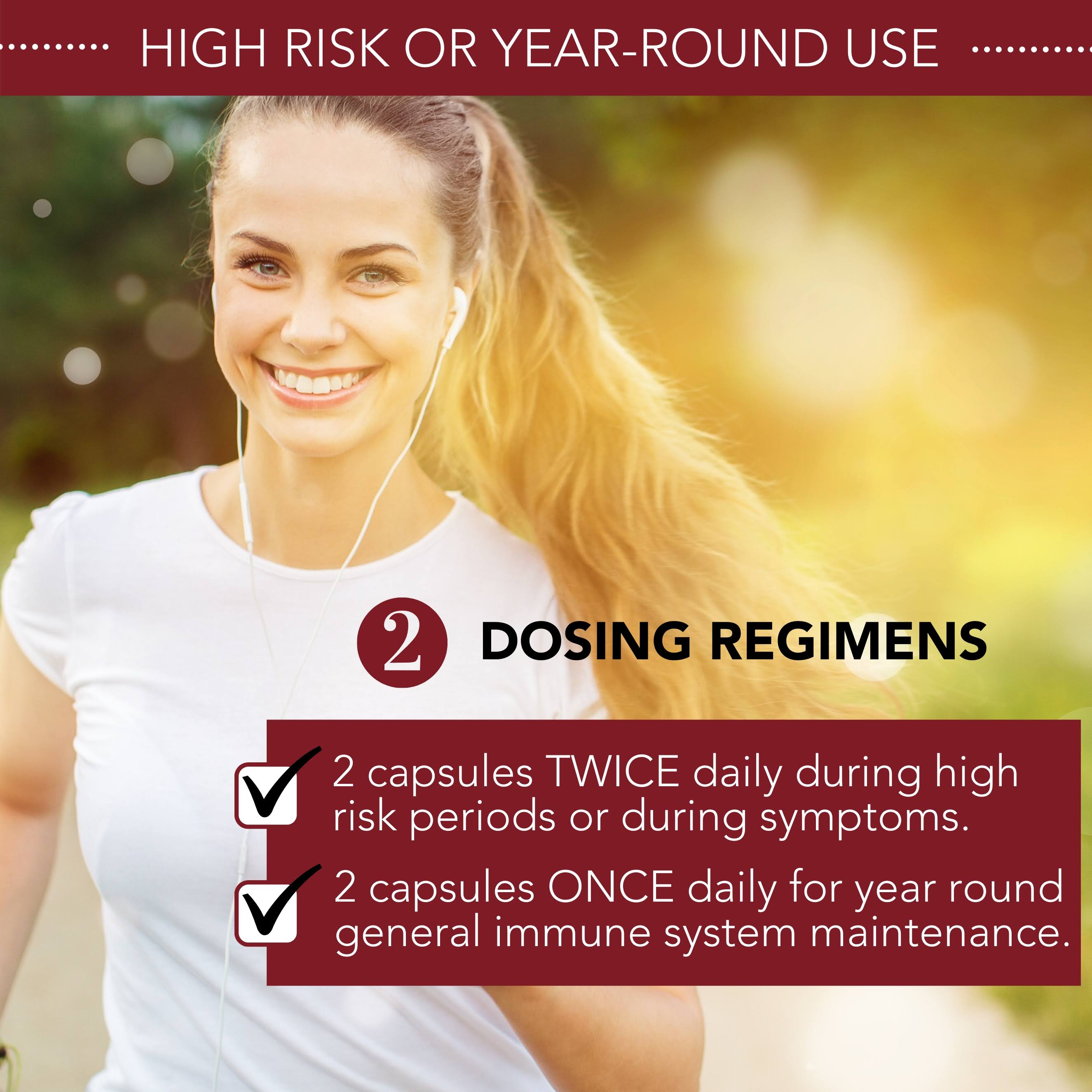 WHY IS IT GOOD FOR YOU
+
Contains premium and natural ingredients clinically shown to support and boost your immunity.
INGREDIENTS
+
BLACK ELDERBERRY,ZINC,VITAMIN C,VITAMIN D ,GARLIC EXTRACT,ECHINACEA
Supplements do not replace prescription medications in treating disease, but Science has shown that natural ingredients can dramatically support our immune system to prevent & fight infection
Benefits of HealFast's Ingredients
Click anywhere on the icons to see benefits.
BLACK ELDERBERRY
ZINC
GARLIC EXTRACT
VITAMIN C
VITAMIN D
ECHINACEA
Respiratory System Support
Strengthen Natural Defenses
Boost Function of Immune Cells
Fight Off Free Radicals
Only Research-supported Ingredients
Ingredients Detail
BLACK ELDERBERRY - Elderberry is the single most powerful botanical for the immune system. Demonstrates potent anti-viral and immunomodulating activity. Shown to reduce flu symptoms by up to 4 days. Our premium elderberry extract is designed and dosed exactly as used in clinical trials.
ZINC - Essential for immune system function. Supplementation can shorten the duration of colds by approximately 33%. Because of its importance, HealFast uses Zinc Gluconate, a highly absorbable form.
VITAMIN C - Vitamin C supports many cellular functions of both the innate and adaptive immune system. Shown to reduce the duration and severity of many viruses involved in the common cold. Shortened colds up to 18% in one study.
VITAMIN D - Powerful immune system regulator. Vitamin D supplementation has been found to significantly increase the probability of staying infection free during the winter season.
GARLIC EXTRACT - A natural powerhouse full of immune system modulating compounds. In a 3 month study of 146 patients; the garlic group had a 63% lower risk of getting a cold and their colds were also 70% shorter compared the non-garlic group.
ECHINACEA - Several dozen human experiments – including a number of blind randomized trials - have reported health benefits, particularly against upper respiratory infections.
SHIPPING INFO
HealFast, true to its name, is all about getting you your program fast! We have great shipping partners who are Amazon Prime Approved and can process an order in under 6 hours! Our 2-day domestic shipping forms the foundation of our speed while our reach includes over 75 countries globally! We'll have you covered in your time of need!
RETURN & REFUND POLICY
Your satisfaction is 100% guaranteed. Return the bottle within 60 days of purchase, opened or unopened, and we will process your full refund!
Instructions
Preserve your health and be ready for airborne pathogens, general wear and tear caused by stress, diet, work, and the dangerous times we currently face. Increase cellular defense and support optimal immune awareness.
Our physician-formulated formula uses only clinically backed ingredients, made in an FDA Registered facility, and then triple tested to ensure proper dosages, absorbability, and efficacy per clinical studies.

See what doctors say
"
"HealFast Immunity is a great supplement for your immune system. It's all the scientifically studied ingredients, and none of the theoretical or harmful agents."

Dr. Jason Roostaiean, M.D.
Plastic Surgery
"
"There are numerous studies supporting the immunomodulatory effects of ingredients that are in HealFast Immune Support. Supplementation with the right nutrients could be a valuable tool in staying healthy."
Chirag Desai, M.D.
Anesthesiology
"
"The immune system is incredibly complex. Although HealFast Immunity is not a cure for disease and infection, it's the best shot you have at optimizing your immune system to work as well as it can ."

Dr. Myro Figura, M.D.
Anesthesiology
"
"This is an essential immune supplement with scientifically-studied natural ingredients. 

Jacob Lee, M.D.
Anesthesiology
"
"HealFast includes the best natural ingredients for the immune system."

Dr. Natalya Reznichuk, M.D.
Aesthetic Medicine
How do we
compare?

4.8
V***M*****
3.3
M***
2.4
J****
3.1
W********
1.8
V*******
1.7

Product Overall Summary Score

Formulation Craftsmanship & Quality

+ EXPAND

Ingredients supported by >200 clinical studies

Optimized Clinically Studied Ingredients & Dosages

Complete All-in-One Veggie Capsule Formula

Leverages continuous scientific advances & latest studies

Includes Living Recovery Focused Probiotics

Includes natural anti-inflammatories for swelling and pain control

Contains no homeopathic ingredients or placebo dosages

Surgery & Anesthesia Safety

+ EXPAND

Contains only Surgery & Anesthesia-safe Ingredients

Contains no pre-op bloodthinners, pseudoscience, homeopathic ingredients

Minimizes interactions around surgery [maybe list items: Aspiration/regurgitation, blood thining and low pressure, etc.

Doctor & Anesthesiologist Approved for surgery

Manufacturing & Testing Standards

+ EXPAND

Made in US FDA Registered Facilities

Triple tested from source to bottle

Tested under ISO, NSF, and cGMP standards for excellence

Vegetearian, No additive, Tastelee Capsules, no unpalatable shakes

Product Cost vs Value

+ EXPAND

Product Formulation Cost (Per Serving)

Formula Comprehenisiveness by Ingredient Dosage

Formula Comprehenisiveness by Ingredient Absorbability & Quality