8 Skincare Rules For Exfoliating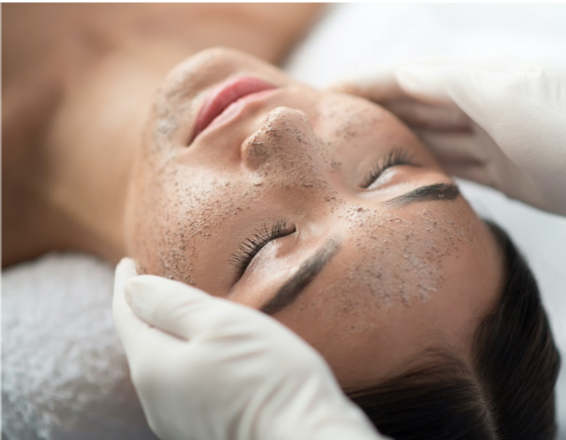 Our skin is an awesome production line that continually produces new cells after shedding the old.
Shedding is the evacuation of dead skin cells that stick to the skin's surface or remain in the pores. The peeling and shedding of dead skin cells is an essential, normal procedure with a large portion of the residue ending up in your vacuum cleaner.
Typical skin cells restore every 20-30 days. As we age, this procedure slows down and we end up with harsh, rough, and dull skin. Often times, the shedding process is also impaired, which results in more dead cells sticking to the skin.
However, if the skin turns over too quickly, the skin may suffer from acne and other breakouts as dead skin gets caught in the pores to create pimples. This is more likely to occur in younger people or when hormones are changing.
Thus, exfoliation becomes increasingly important to master at all ages when needed. Using the right skincare products can make the process more efficient but the right product depends on your skin type.
To determine the right product for your skin type, patience and trial & error are needed. In general, the 8 exfoliation rules to follow are below:
1. TEST A SMALL AREA FIRST.
Only apply a small amount of product to a small area to see how your skin handles it. First, try the inside of your arm. Then for your second test (if you're extra cautious) select a small patch on the forehead. Facial skin on the forehead is the thickest. If your skin responds well, you can apply to the entire face, head or neck. Remember, not all skin will react the same way so test a small area if you decide to stray from the face, neck and shoulder areas.
2. START SLOW AND GO SLOW.
As mentioned, don't be too aggressive with exfoliation especially in the beginning. A good place to start at is once per week for a physical exfoliant or low concentration chemical exfoliant product. After a few weeks, you can increase the rate to see what you can tolerate.
For best results, don't exfoliate more than 2-3 times a week. Take your time and be patient during your product selection process.
3. CONSIDER YOUR SKIN'S TOLERANCE.
Ultimately the right product is going to depend on your skin's tolerance. Remember, AHAs are typically better for dry skin because they exfoliate on the surface and augment moisture content. BHAs are better for oily, acne-prone skin because of they unclog pores and clean from the inside.
4. ALWAYS USE WITH DAILY SUNSCREEN.
Many exfoliators, peels, and acids can leave the skin vulnerable & sensitive to the Sun. Don't forget the sunscreen after exfoliating & before going outside.
5. MODERATION - DON'T OVER EXFOLIATE.
Pay careful attention to your skin. If it's sensitive to the touch and/or looks red, you may be overdoing it. Give yourself a few days to recover and consider using a less concentrated formulation or different product.
6. MOISTURIZE AGGRESSIVELY.
Just like with sunscreen, exfoliation may leave your skin more sensitive to weather and environmental effects. Consistently use moisturizers to lock in water after you exfoliate.
7. BEWARE IF YOU ARE PREGNANT OR PLANNING.
Some acids, such as salicylic acid or vitamin A derivates (like Retinal) can be harmful to you if pregnant. Speak to your health care provider first.
8. CONSULT YOUR DOCTOR.
It's common for people to experience mild redness and peeling after using peels. If irritation or redness persists, consult a doctor. You can also ask your physician for an exfoliation recommendation based on your specific skin type.
IN SUMMARY.
Once you identify what products work best for your skin, you will be able to titrate up as your tolerance allows. From then on, you will be able to exfoliate all year round and obtain healthy, youthful, glowing skin.
We hope you found this post and its material insightful and useful. As always leave us a comment below or ask us questions and we will do our best to get back to you!
~The HealFast Medical Team