Pregnancy & Doulas: Doctor's Perspective of what to expect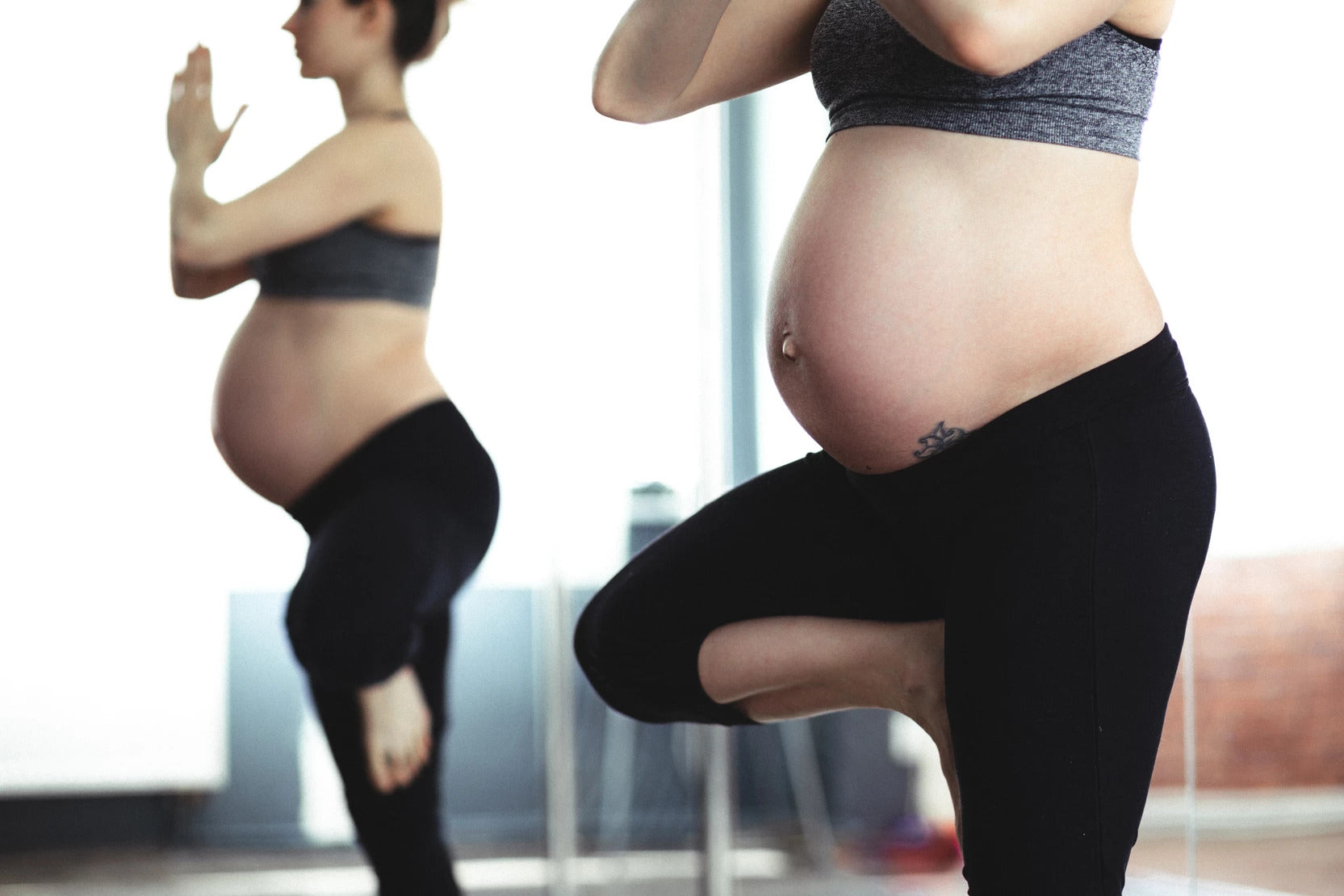 Doulas, who are they, and what's the evidence?
Whether you have heard about doulas or not, if you are pregnant or planning on becoming pregnant, doulas are a group of professionals you should know about!
To start off, a doula is a "personal pregnancy coach", someone who assists, coaches, supports, educates, and nurtures a woman and her partner throughout the birthing process and even afterward.
As a practicing physician, I've witnessed the impacts of having a doula or midwife by my patient's side going into the childbirth delivery process.
Why would you want a doula? 
Well, the data is in, women who employ doulas on average have:
39% reduced risk of Cesarean section surgery

15% increase in the probability of an unassisted spontaneous vaginal birth

10% reduction in the use/need of any pain relief medication

The average reduction of 41 minutes in labor

Baby risk of a low five minute APGAR score decreases by 38%

31% increase in birth experience satisfaction
What does a Doula do?
Obviously, there are many intangible benefits to having a doula besides what the numbers can tell us, so let's get the full story.
First, doulas work in all practice settings, i.e., they can help you birth your baby at home (not recommended), birthing centers, hospitals, with or without pain medication, and even during a planned or unplanned C-section. A doula can help provide their services in any environment.
A doula can provide a significant and positive impact on your birth, but to dispel myths, a doula is not a medical professional.
Although they can communicate with your medical team, a doula will not examine you, provide medical assessments, or complete clinical tasks.
The doula is solely and completely dedicated to your experience, education, and comfort, which is nice since medical professionals are frequently unable to focus on those items in as much detail.
Although a doula's provided services may vary, they typically include:
Meet with the parents to help prepare and educate on the birthing process

Create a unique birth plan that supports your wishes

Support Mom through the entire birth process including nutritional counseling.

Help you find evidence-based information about different pregnancy and childbirth options

Create a safe, protected, and peaceful space with their energy, candles, aromatherapy, and music

Suggest labor techniques such as breathing, various relaxation techniques, movement, and positioning (important both with and without epidurals)

Give massages, visualizations, meditations, breathwork, energy work, sounding, and movement to aid pain management and comfort

Explain medical procedures before they occur

Provide encouragement and reassurance
Why are doulas effective?
Doulas are effective in helping women cope with the unfamiliar nature and practices of the hospital environment by acting as a buffer during this vulnerable time.
After all, childbirth for many women is their first significant encounter with the healthcare system.
Over the past decades, the birthing process has moved out of the home and into the hospital. Hospital by their nature includes countless institutional routines, procedures, staff, strangers, and lack of privacy, etc.
While these are in place for very good reasons including your safety, this often comes at a tradeoff for comfort.
Can doulas help with pain management?
Yes, doulas are in a sense a form of pain control themselves.
With continuous support; laboring mothers are less likely to request an epidural or pain medication and can end up feeling less pain according to studies.
The human mind and spirit are extremely powerful and are capable of blocking out and focusing beyond painful situations if properly trained and supported.
As a practicing physician, my personal belief is that the fewer medications and interventions needed for a patient (above what's medically necessary), the better off that patient will be in the long run.
When it comes to pain management, allow me one more interesting side note regarding the human mind.
It's been shown that a strong attachment formed between a birthing mother and her doula leads to an increase in oxytocin. Oxytocin is a hormone that promotes labor contractions and some studies have linked its presence to reductions in stress, fear, and anxiety, and increased contraction strength and effectiveness.
Ultimately, this results in lower rates of medical augmentation during labor.
Are there different types of doulas?
Doulas offer a variety of services.
A doula will meet expecting parents a minimum of two times and help them decide what they want for their birth experience. This includes various options for managing pain, such as breathing, meditation, and reiki among others.
If a doula offers labor support they will aid the mother when and where they've agreed. Once active labor begins, some doulas may be present until after the birth of the baby.
If a doula offers postpartum services, they will usually visit the family at home to discuss the birth experience and help with initial feedings. In addition, some doulas may offer to handle light errands, complete certain tasks, and prepare food while the mother is recovering.
Overall, the role of a doula is flexible based on your arrangement and their experience, but will normally focus on your comfort and experience through the birthing process.
How much will doula services cost?
First, it's unlikely your insurance company will cover the cost for a Doula, which can vary greatly depending on the number and types of services you require.
While we've heard some policies do provide some support, the expense will most likely be out of pocket. This cost is dependent on many factors including the range of services provided, your location, and the doula's experience.
If you are on a budget, you may want to look for a doula in training, who may only charge enough to cover her expenses if even at all. Doula's in training are required to supervise births to attain their certification, thus they can provide their service at little to no charge.
At the other end of the spectrum, if you want complete support, i.e. your doula frequently available pre-birth, during delivery, and postpartum care; this may cost up to $10,000. Again, this depending on their experience, location, and services rendered.
Don't let the cost dissuade you, whatever your budget is, you can the support you need if you spend the time looking.
In conclusion
A doula can be one of your best sidekicks and assets during the birthing process.
They can provide much-needed support, guidance on a range of topics from prenatal vitamins, surgery recovery nutrition, pain management, and breathing techniques, or just be a friendly voice and hand to hold while walking through the amazing life-changing journey of becoming a parent.
At least give it some thought and put in some research, even if budgets are tight, a doula's service might be well worth the cost! 
References:
Breedlove G. (2005). Perceptions of social support from pregnant and parenting teens using community ­based doulas. Journal of Perinatal Education, 14(3), 15–22 [PMC free article][PubMed]

Campbell D. A., Lake M. F., Falk M., & Backstrand J. R. (2006). A randomized control trial of continuous support in labor by a lay doula. Journal Obstetrics and Gynecologic Neonatal Nursing, 35(4), 456–464 [PubMed]
Deitrick L. M., & Draves P. R. (2008). Attitudes towards doula support during pregnancy by clients, doulas, and labor­ and ­delivery nurses: A case study from Tampa, Florida. Human Organization, 67(4), 397–406
Gilliland A. L. (2002). Beyond holding hands: The modern role of the professional doula.Journal Obstetrics and Gynecologic Neonatal Nursing, 31(6), 762–769 [PubMed]
Hazard C. J., Callister L. C., Birkhead A., & Nichols L. (2009). Hispanic labor friends initiative: Supporting vulnerable women. The American Journal of Maternal Child Nursing, 34(2), 115–121 [PubMed]
Ickovics J. R., Kershaw T. S., Westdahl C., Magriples U., Massey Z., Reynolds H., Rising S.H. (2007). Group prenatal care and perinatal outcomes—a randomized controlled trial. Obstetrics and Gynecology, 110(2), 330–339 [PMC free article][PubMed]
Koumouitzes­ Douvia J., & Carr C. A. (2006). Women's perception of their doula support.Journal of Perinatal Education, 15(4), 34–40 [PMC free article][PubMed]
Lu M., & Lu J. (2007). Maternal nutrition and infant mortality in the context of relationality.Washington, DC: Joint Center for Policy and Economic Studies, Health Policy Institute
Meyer B., Arnold J., Pascali­ Bonaro D. (2001). Social support by doulas during labor and the early postpartum period. Hospital Physician, 37(9), 57–65
Rosen P. (2004). Supporting women in labor: Analysis of different types of caregivers. Journal of Midwifery Women's Health, 49(1), 24–31 [PubMed]
Sakala C., Declercq E. R., & Corry M. P. (2002). Listening to mothers: The first national U.S.survey of women's childbearing experiences. Journal of Obstetric, Gynecologic, and Neonatal Nursing, 31(6), 633–634 [PubMed]
Sauls D. J. (2002). Effects of labor support on mothers, babies, and birth outcomes. Journal of Obstetric, Gynecologic, and Neonatal Nursing, 31(6), 733–741 [PubMed]