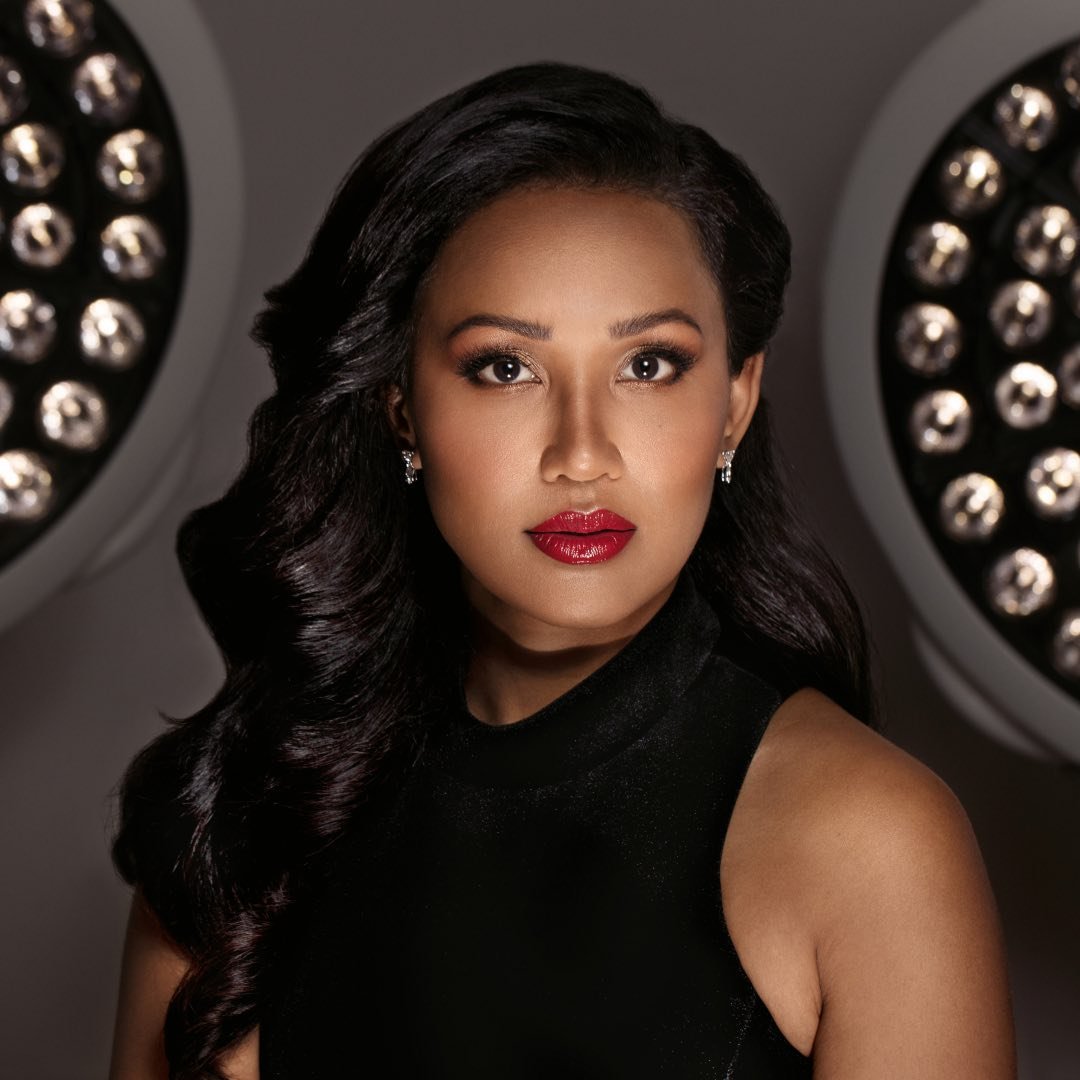 Dr. Rukmini Rednam, MD
A faster recovery with HealFast
USE CODE DRREDNAM25
Take 25% OFF AT CHECKOUT
DRREDNAM25
Code Copied
Pre and post surgery care
Five Key Ways HealFast Supports Your Body's Recovery
WELL-LOVED BY THE PRESS
"HealFast Uses Advanced Nutritional Science to Optimize Patient Healing & Recovery"

HealFast works on less invasive injuries as well; lending itself as a recovery option to high-performance athletes for optimized healing from intense workout strain.
As an industry leader in the recovery nutraceutical space, HealFast leverages clinical research and performs human clinical studies on its products to ensure efficacy, safety, and quality. HealFast removes the guesswork and aims to optimize Mom's nutritional state during natural or surgical childbirth!

HealFast makes both Pre-op and Post-op Formulations, and Dr. Barrett encourages his patients to take both
See what doctors say
"
Nutrition is an important part of surgical healing and HealFast combines all the scientifically backed ingredients for optimal recovery.

Dr. Jason Roostaiean, M.D.
Plastic Surgery
"
In plastic surgery we believe that nutrition is critical for accelerating the dynamic process of wound healing

Dr. Jessica Chang, M.D.
Plastic Surgery
"
I see many patients after surgeries and injuries. Nutrition is critical, and those patients that emphasize nutrition tend to have improved healing and recovery. Diet alone may not be enough. HealFast contains all the ingredients I would recommend to patients looking to optimize their outcome

Octavian Mihai, PA-C.
Pain Management
"
As an anesthesiologist, I believe it's crucial to optimize a patient's nutritional status while remaining safe for use before and after the operative period. This product satisfies both requirements

Dr. Myro Figura, M.D.
Anesthesiology
"
As an anesthesiologist, I oversee patients overall health through a surgical intervention. Nutrition takes on a critical and underestimated role in recovery"

Dr. John Le, M.D.
Anesthesiology
"
Nutrition is a key element to the healing process. In the ICU, I teach my medical students about the importance of feeding and role it plays as the foundation of every therapy we provide

Dr. Hersh Patel,
Pain Management
Join Thousands of satisfied patients
Use code DRREDNAM25 for 25% off all products
Take 25% OFF AT CHECKOUT
DRREDNAM25
Code Copied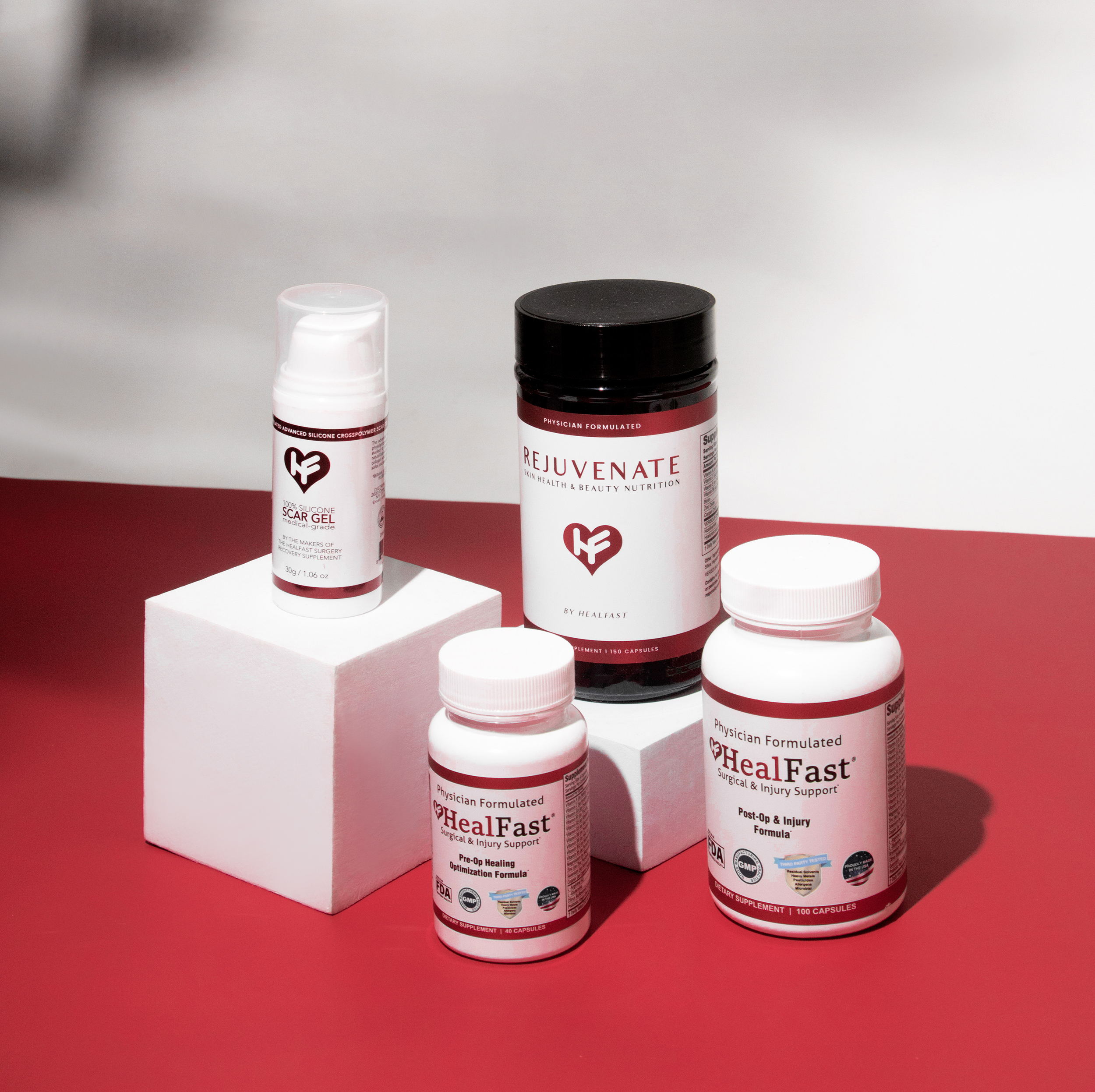 Scar Care & Treatment Suite
HF Silicone Scar Gel semi-solid sheeting visibly improves the appearance of both old and new scars. Silicone in the HF Scar gel helps prevent abnormal scarring and soften, smooth and diminish the appearance of scars.

Advanced physician-formulated, non-invasive scar strips specifically designed to mitigate scar formation and reduce existing scars from surgery, injury, acne, and damaged skin. These five (5) reusable sheets will last you up to 40 days of scar reduction.
MEDICAL GRADE SILICONE IS THE
#1 Dermatologist and Plastic Surgeon
RECOMMENDED INGREDIENT FOR SCAR TREATEMENT*

*Of U.S. physicians surveyed by an independent market research firm.
** Berman, B. et al; Dermatologic Surgery;yr: 2007 vol: 33 iss: 11 pg: 1291 -1303.
Ingredients Detail
Medical Grade Silicone - The #1 Dermatologist and Plastic Surgeon Recommended Ingredient for Scar Treatment
SHIPPING INFO
HealFast, true to its name, is all about getting you your program fast! We have great shipping partners who are Amazon Prime Approved and can process an order in under 6 hours! Our 2-day domestic shipping forms the foundation of our speed while our reach includes over 75 countries globally! We'll have you covered in your time of need!
RETURN & REFUND POLICY
Your satisfaction is 100% guaranteed. Return the bottle within 60 days of purchase, opened or unopened, and we will process your full refund!
Instructions

USE: Intended for use of closed hypertrophic, keloid, acne, and surgery scars. For new scars, use as soon as the wound is closed or sutures are removed.

DIRECTIONS: Clean and dry skin area. Apply a small amount of gel on and around the scar area, then massage for 3-5 minutes. Apply 2-3 times daily.

RESULTS: Scar softening may occur in just a few days. Texture and appearance may improve in as little as 4-8 weeks, longer in older scars. Use for at least 60-90 days. For best results, use for 6-12 months. Individual results may vary.

WARNING: For external use only. Avoid contact with the eyes or mouth. Do not ingest. If redness or allergic symptoms develop, stop use, and consult your doctor. Store in a cool, dry place, and avoid direct sunlight. Keep out of reach of children.
Flatter, Softer, And Less Visible Scars*
• 100% PURE MEDICAL- GRADE SILICONE
• ODORLESS, COLORLESS
• EASY TO APPLY
*of U.S. physicians surveyed by an independent market research firm
**Berman, B. et al; Dermatologic Surgery;yr: 2007 vol: 33 iss: 11 pg: 1291-1303. Accessed 14 April 2022.
Stay healthy after recovery with HealFast's Daily Essentials
Nourish your microbiome with advanced bi-pass technology and prebiotic fortification. HealFast's 4-Strain Precision Delivery Probiotics are shown to benefit digestive health, bowel movements, support the immune system, and more…‡

Maximize your body's healing potential overnight. This calming blend of herbs, amino acids, and melatonin gives your body the nutrients to fall asleep faster, stay asleep, and repair tissue more efficiently.

Reclaim your movement with a joint nourishing blend of turmeric, glucosamine, chondroitin, MSM, and other recovery superfoods.
Enjoy greater mobility and physical freedom by giving your joints, tendons, and ligaments the nutrients they need to thrive.

Get relief from constipation and bloating while gently cleansing your digestive system. Feel lighter and more comfortable with a potent blend of fibers and pro-motility agents like buckthorn, bentonite, aloe vera, and more.