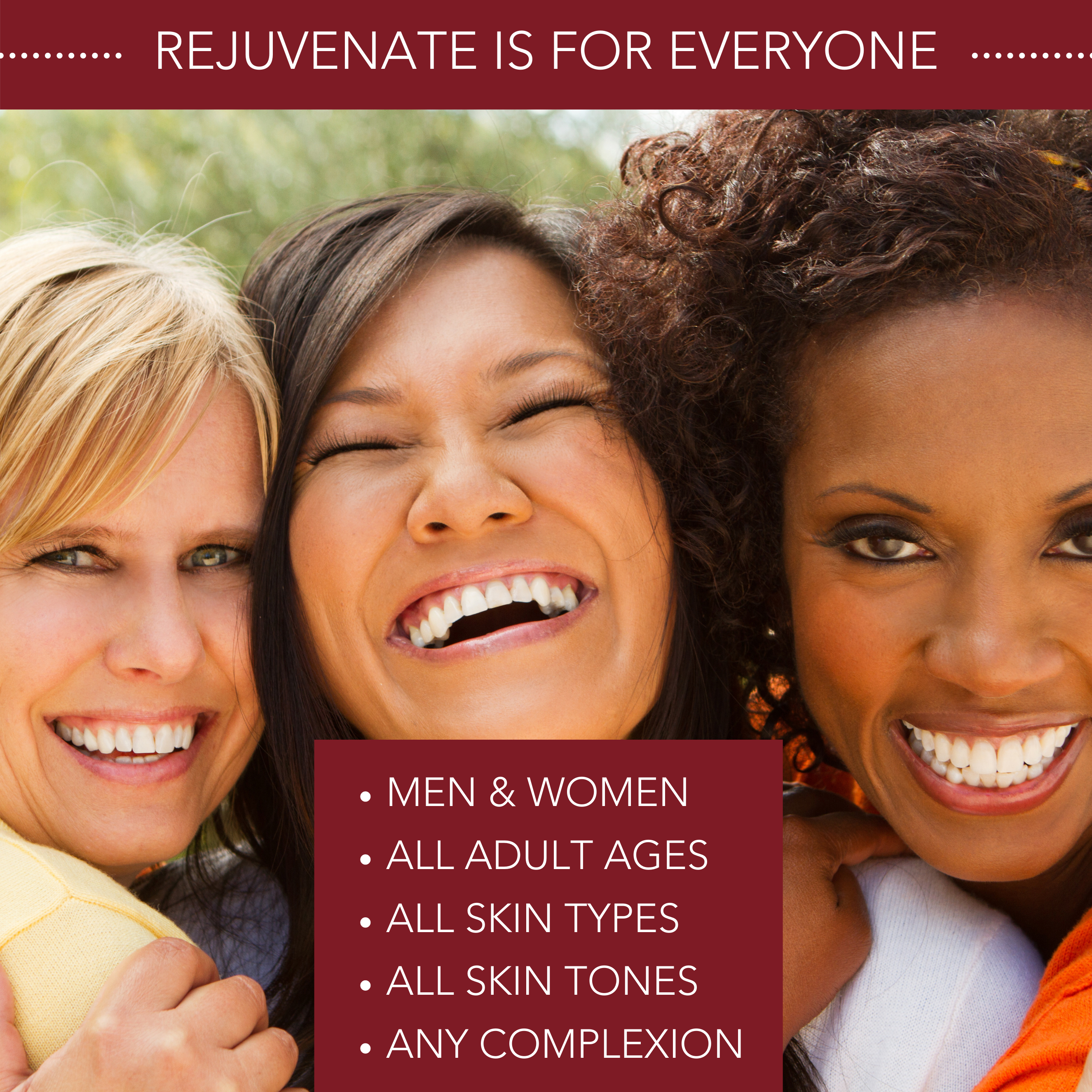 WHY IS IT GOOD FOR YOU
+
It naturally supports repair mechanisms from within using Verisol Collagen Powder, Hyaluronic Acid, Nicotinamide, Beauty Vitamins A, C, E and Biotin.
INGREDIENTS
+
VERISOL COLLAGEN
HYALURONATE
NICOTINAMIDE
VITAMINS AND MINERALS
white paper
HealFast Rejuvenate naturally supports repair mechanisms from within. Creams, at best, can only affect only the very top layers.
PHYSICIAN FORMULATED NUTRITION.
$34.49 Sale price
$69.99 Regular price
HealFast Rejuvenate is our premium youthful formula clinically study to support the bodies naturally ability to maintain beautiful skin, elasticity, tone, color and complexion‡.
Nutrition for cellular repair‡
Helps maintain smooth beautiful skin‡
Support skin moisture and smoothness‡
Helps with skin repair and collagen production‡
Benefits of HealFast's Ingredients
Click anywhere on the icons to see benefits.
VERISOL COLLAGEN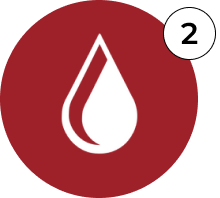 HYALURONATE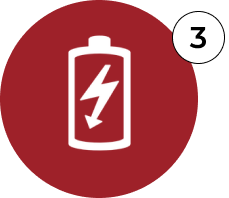 NICOTINAMIDE
VITAMINS & MINERALS
65%
Increased Collagen in Skin
32%
Reduced periorbital wrinkles
18%
Increase in skin elastin
50%
Clinical Skin Improvement as noted by a Dermatologist
30%
Decreased Skin Roughness
37%
Increased Skin Hydration
After 8 weeks of daily intake. Results visible after 4 weeks.

Get our full scientific review with clinical references here.
Ingredients Detail
VERISOL COLLAGEN - Nutrition for strong collagen and supports health production of new collagen in the skin, hair and nails.‡
HYALURONATE - Helps with tissue moisture and texture by hydrating, smoothing out the skin and lubricating the joints.‡
NICOTINAMIDE - Supplies cellular energy to maintain processes and overall wellbeing to keep you moving.‡
VITAMINS AND MINERALS - Provide the necessary cofactors for the repair and maintenance process.‡
SHIPPING INFO
HealFast, true to its name, is all about getting you your program fast! We have great shipping partners who are Amazon Prime Approved and can process an order in under 6 hours! Our 2-day domestic shipping forms the foundation of our speed while our reach includes over 75 countries globally! We'll have you covered in your time of need!
RETURN & REFUND POLICY
Your satisfaction is 100% guaranteed. Return the bottle within 60 days of purchase, opened or unopened, and we will process your full refund!
Instructions
HealFast Rejuvenate is a premium youthful beauty & skin supplement with Verisol collagen powder, Hyaluronic acid, Nicotinamide, Beauty Vitamins A, C, E, and Biotin.
Preserve your youth with skin, hair, nails, and joint repair complex. Increase cellular energy and support optimal metabolism with extra pure flush free nicotinamide 500mg cellular booster (niacinamide or NAM) that replenishes NAD+, helps naturally regulate sirtuins, supports regeneration of cells and mitochondria.‡
Our physician formulated product uses stabilized nicotinamide (cell energy regenerator), verisol collagen bioactive peptides (skin collagen supplement), skin vitamins (including high concentration biotin and B6), and premium skin moisture and smoothing hyaluronic acid. It's better than just a collagen capsule, more than an energy supplement or NAD+ supplement, and stronger than hair skin and nails vitamins -- it's our complete wellness supplement.‡
Rejuvenate is your go-to body vitality, glowing and smooth skin supplement. VERISOL® BIOACTIVE COLLAGEN PEPTIDES® have been reported to help with collagen and elastin in the skin.‡
See what doctors say
"
"As a Plastic Surgeon, I was initially skeptical, but after reviewing the clinical studies behind Rejuvenate's ingredients, I was impressed with the effects on skin health and tissue repair."

Dr. Jason Roostaiean, M.D.
Plastic Surgery
"
"Our skin is complex, it behaves in different ways whether it is healing or regenerating. HealFast understands these intricate differences and the importance of carefully-vetted nutrition to produce consistent, natural results."

Dr. Aalap Shah, M.D.
Aesthetic Medicine
"
"Topical creams can only do so much. Skin metabolism is more effectively targeted from within. Rejuvenate uses premium ingredients that have been validated by repeated clinical studies. Most brands don't have this kind of scientific rigor."

Dr. Myro Figura, M.D.
Anesthesiology
"
"As a physician, I am always skeptical of new products, but this one just makes sense. HealFast Rejuvenate has numerous clinical studies on its ingredients effects. I've noticed a difference my own skin after taking it."

Dr. Natalya Reznichuk, M.D.
Aesthetic Medicine
"
"There is a critical need for an evidence-based holistic product for the plastic surgery patient population. The data from the clinical studies supports the use of this product."

Dr. Jessica Chang, M.D.
Plastic Surgery
How do we
compare?

4.8
V***M*****
3.3
M***
2.4
J****
3.1
W********
1.8
V*******
1.7

Product Overall Summary Score

Formulation Craftsmanship & Quality

+ EXPAND

Ingredients supported by >200 clinical studies

Optimized Clinically Studied Ingredients & Dosages

Complete All-in-One Veggie Capsule Formula

Leverages continuous scientific advances & latest studies

Includes Living Recovery Focused Probiotics

Includes natural anti-inflammatories for swelling and pain control

Contains no homeopathic ingredients or placebo dosages

Surgery & Anesthesia Safety

+ EXPAND

Contains only Surgery & Anesthesia-safe Ingredients

Contains no pre-op bloodthinners, pseudoscience, homeopathic ingredients

Minimizes interactions around surgery [maybe list items: Aspiration/regurgitation, blood thining and low pressure, etc.

Doctor & Anesthesiologist Approved for surgery

Manufacturing & Testing Standards

+ EXPAND

Made in US FDA Registered Facilities

Triple tested from source to bottle

Tested under ISO, NSF, and cGMP standards for excellence

Vegetearian, No additive, Tastelee Capsules, no unpalatable shakes

Product Cost vs Value

+ EXPAND

Product Formulation Cost (Per Serving)

Formula Comprehenisiveness by Ingredient Dosage

Formula Comprehenisiveness by Ingredient Absorbability & Quality